The CGI titles show the UK as a stadium, with cartoon-like characters competing in various British landscapes. Do you think they're inspirational, representative, or just a bit twee?
"Harmony and Progress"
- Slogan for the 1988 Seoul Olympic Games
This is absolutely worth a look for anyone with even a passing interest in the Olympics, especially their great series of films on historical Olympic moments. Sporting ones, that is, rather than political ones.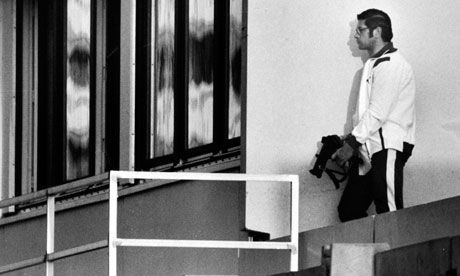 Israeli coach Andrei Spitzer was one of those murdered at the 1972 Games. His widow, Ankie, explains why she is determined to see their memory finally honoured in London this year.
The latest issue of Index on Censorship explores if, how and why sport can be seen as being above international issues of human rights.